Wild Manor x WorkInProgress Bottle Summer Nostalgia For Mike's Hard Lemonade
June 02, 2022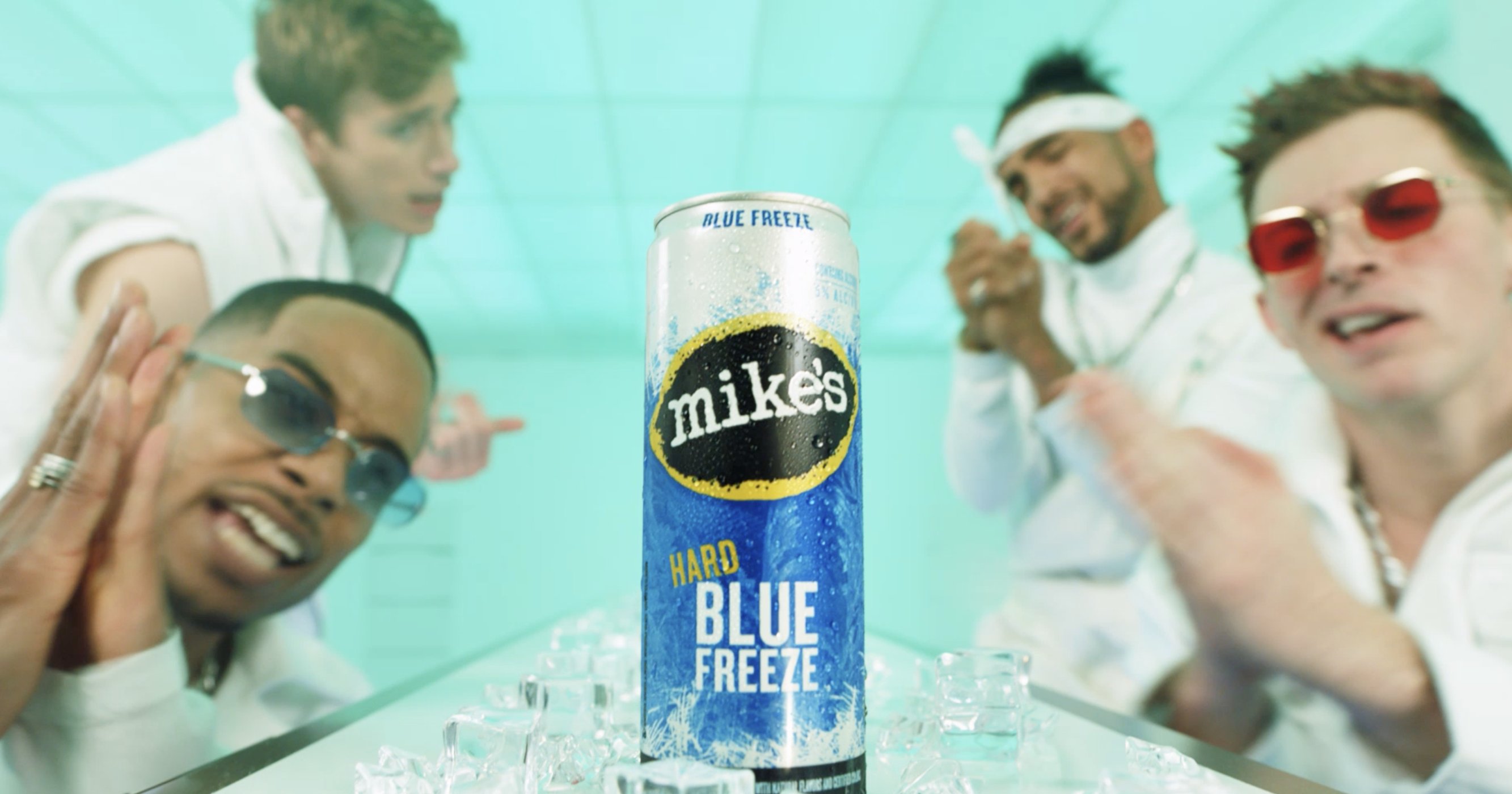 For our friends at WorkInProgress it's unanimous– *NSYNC is the best 90's boy band of all time. 
"I love 'Bye Bye Bye' and 'It's Gonna Be Me' as much as the next human," said Lauren Perlow, Creative Director at WorkInProgress, "but 'Bringin' da Noise' is seriously underrated."
Since we obviously agree (two words: Justin Timberlake), Wild Manor and WIP joined forces, utilizing our combined memories from Pop music's glorious era of ear-worms to create a nostalgic campaign for Mike's Hard Lemonade. 
"When Mike's Hard Lemonade tasked us with launching their newest product that's reminiscent of the slushy flavors of yore, we quickly fell into a web of '90s nostalgia," said Perlow. "This is where the idea of the 'Freeze Factory' was born. The final, magical step where all the new Mike's Hard Freeze undergoes its finishing touches… sonically infused with the rhythm, dance moves, and sweet sweet voices of a 90s-era boy band. Then and only then can it be sent out to the public, where they'll be able to taste the '90s."
Guiding audiences to imagine that Mike's Hard Lemonade's new line of Freeze beverages came about in a fantastical factory provided Director Angela Kohler, Hobnob Productions, Butter, and Coupe Studios with their creative framework. 
For the boy band inspired spot, a talented group of dancers were cast in Los Angeles and performed to the original tune of "Be My Freeze," composed by Butter. The second spot, also set at the "Freeze Factory," shows a DJ playing the early '90s anthem "Rhythm Is A Dancer" by SNAP in a simulated club scene. Once footage was captured, it was time for Wild Manor to activate in post-production. 
"We love working with Wild Manor and have had a great relationship with them for years," said Perlow. "Kate Swenson was always ahead of the game, helping coordinate from edit to VFX and finishing. Our team was so excited to return to Wild Manor in-person for the first time since the pandemic started, and it couldn't have been more fun to be back together again in one room."
Once Editor Louis Palacios and Assistant Editor Ricky Baylis transformed raw footage into the final advertising campaign for Mike's Hard Lemonade Freeze, it was time to celebrate. 
"It was fun to take a trip down memory lane to re-familiarize ourselves with the time when boy bands ruled the world," said Stephen Dalton, Creative Director at WorkInProgress. "The lyrics, the dance moves, the matching outfits, the frosted tips – what a time to be alive. We'll always remember the afternoon we 'locked picture.' Both Kate and Ky surprised us with a little impromptu happy hour including a cooler full of Mike's Hard Lemonade, beer, and the best of the boy band era blasting."